Build Your Future in Cosmetology
The beauty industry is a vast field with plenty of exciting opportunities for careers in hair and cosmetology and it's growing! The Cosmetology program at Fullerton College consists of five consecutive levels that prepare students to become eligible to take the California Board of Barbering and Cosmetology exams. Students prepare in a structured 1,600-hour program taught by experienced instructors. For additional information, visit the 
Fullerton College Cosmetology Department website.
Explore Programs in Cosmetology
Frequently Asked Questions
Placeholder
Placed here so accordion tabs are closed on page load. Placed by Brain Jar.
WHAT ARE MY ACADEMIC OPTIONS?
*These programs prepare students to pass the California Board of Barbering and Cosmetology examination.
HOW LONG DOES IT TAKE?
Cosmetology Program:  1,600 clock hours  There are two enrollment options for the Cosmetology program:
Full-time Day Program: Monday-Friday, from 7:00am to 4:30pm (approximately 1 year to complete all 5 levels).
Part-time Evening Program: Monday-Thursday, from 5:00 to 10:30pm (approximately 2 years to complete all 5 levels).
 Cosmetology/Barbering/Esthetician Instructor Training: 600 clock hours
COSM 060 F Instruction Techniques in Cosmetology/Esthetician & COSM 062 F Advanced Instruction in Cosmetology/Esthetician – Two semester courses for California licensed cosmetologists/barbers/estheticians to learn instructional techniques. (Offered as Fall & Spring 16-week courses.)
COSM 060LF, COSM 061LF, & COSM 062LF – two to three semester courses for student-instructors to complete 600 clock hours of laboratory observation to become a Cosmetology/Barbering/Esthetician Instructor.
Pivot Point Instruction I – Preparatory course to teach Pivot Point terminologies. (Offered as Summer 8-week hybrid course only.)
HOW MUCH DOES IT COST?
As of Fall 2021:
EXPENSES: ALL COSTS AND COURSE UNITS ARE SUBJECT TO CHANGE
1. Current Books $ 544.25 (plus tax) – Pivot Point textbook bundle with LAB access
Purchase online from the Fullerton College bookstore at bookstore.fullcoll.edu
2. Current Lab Kit
Module 1 – $915.00 (plus tax) *To be paid before 1st day of class
Module 2 – $1,075.00 (plus tax)*To be paid two weeks prior the end of Level 1
Purchase online from Jazz-Z Beauty Products at jzbeauty.com
3. Other Expenses Approximately $500.00 for materials will be needed during the 1600-hour program
4. Enrollment Fee $46.00 per unit
5. Parking Fee Optional – $40.00 automobiles for term ($20.00 for summer term)
6. Health Fee Mandatory – $21.00 for term
7. Uniform Mandatory – Uniform and closed-toe shoes (black scrub pant, a black scrub shirt and 100% black leather or imitation leather shoes are required for classroom instruction only) must be approved by the Cosmetology Department prior to purchase
NOTE: The Level One Lead Instructor will review the class syllabus and expectations the first day of class. A copy of the receipts for textbooks and kit purchases must be provided to the lead instructor first week of school. Please refer to the Level One class calendar. For additional information pertaining to Level One, please contact Ms. Jimmons at: cjimmons@fullcoll.edu
WHAT TYPES OF JOBS ARE IN THIS INDUSTRY AND WHAT DO THEY PAY?
Cosmetology is an industry that is in high demand. Annual wages for cosmetologist range from a low of $22,022 to a high of $34,328 for 2017. Unfortunately, this does not reflect all income for cosmetologists. For example, actual earnings may not be reported for self-employed cosmetologists. Estimated job growth projected for 2017 is 1,970. Employment of cosmetologists in California is projected to grow 18.7 percent from 2014 to 2024, according to the California Employment Development Department Employment Projections and O*NET Employment Trends. In addition to having a rewarding career, this training also provides the opportunity for industry professionals, such as barbers, cosmetologists, and estheticians to share their occupation with others by teaching a vocational course. Cosmetology teachers are in high demand and employment in California is projected to grow 18.7 percent from 2014 to 2024 and 18.4 percent in Los Angeles County, according to EDD/O*NET Employment Trends. Sources: Use median salary and include the source: https://www.careeronestop.org, BLS.gov or Salary Surfer http://salarysurfer.cccco.edu, or https://nocccd.emsicc.com
Like what you're learning?
Fullerton College offers a robust selection of programs, including over 140 Career and Technical Education options for anyone interested in advancing in a profession, or seeking training for new career opportunities. With guidance from seasoned instructors at Fullerton College, learn and engage in the college's modern facilities, gain the skills and knowledge to succeed, and thrive in today's high-demand industries.
Learn about what's new and upcoming events at Fullerton College.
Student and Success Stories
Fullerton College offers its students a comprehensive academic experience, in a real college setting.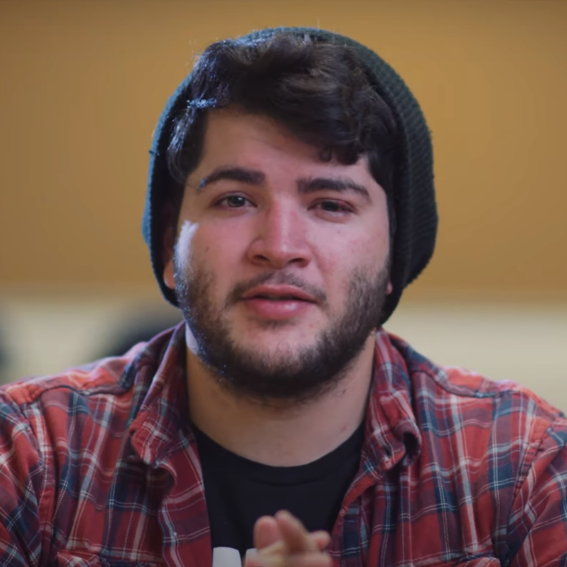 Fullerton College is one of the greatest
"Fullerton College is one of the greatest options, not only in Southern California, but I think in all of California. When I came here, it was all about shaping me into being a better artist and to refine that skill set so that I could actually go into the work industry."
– Francisco Gutierrez
Digital Arts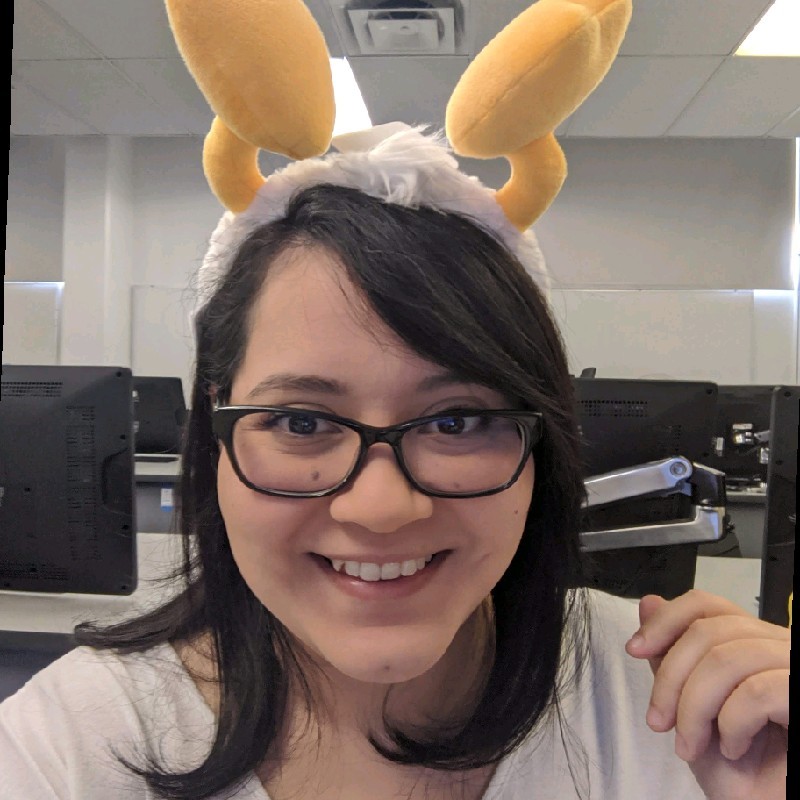 Character Artist at MGA Entertainment
"I've recently become a Character Artist at MGA Entertainment and I owe it all to the Digital Arts CTE program at Fullerton College. Every single class I took helped me build a portfolio that was competitive enough to land me a job where all of my coworkers come from private colleges, and I think that's pretty cool. Not only are the classes very useful but the professors that teach them are as well. They have endless amounts of knowledge and experience in their fields and are super eager to help their students. I am very proud and grateful to have been a part of the CTE program and I can't wait to see where I go in the future thanks to Fullerton College."
– Rebecca Mora
Digital Arts